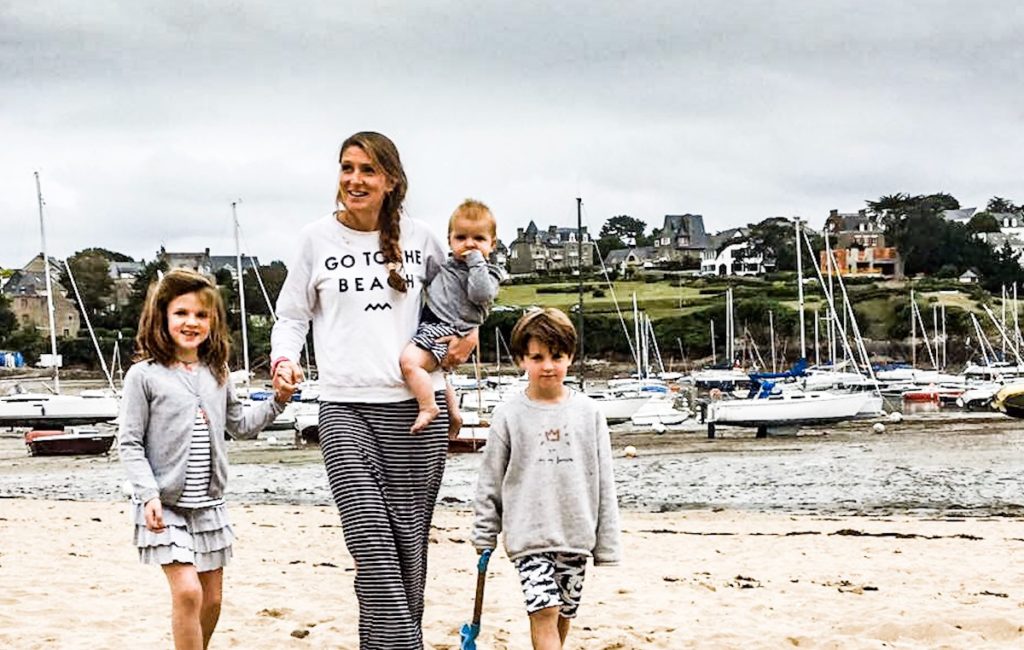 "Maud has caught our three daughters on camera for years now and we – and their grandparents! – always love the results. The photos show the girls as they are, so for us it's been a great way to document how they grow up. And most importantly, the girls – who never want to be photographed by us – love photo sessions with Maud too, which makes for very relaxed and spontaneous pictures."
Hello this is me!
Maud, born in 1983, always full of energy and ideas. I LOVE looking around, watching people, observing the light and it's patterns. I love children. Their pureness is the best there is. At home I have three of them: Julie (2010), Mees (2012) and little Max (2016). And let's not forget my fiancé forever: Jan. Engaged for an eternity, marriage yet to come 🙂 .

Ok so I love capturing families and especially children more than anything in the world. And lucky me: that's what I can do for a living! I also like the hidden part of being a photographer: the editing at home with a cup op coffee or tea, the communication with my clients, creating a nice package with the USB to send to them and to teach photography. Over 100 of students have followed my courses and on a closed group on Facebook we share photo's, do contests and advice each other. And so fun: every year we go on a nerdy photo-weekend.

When I'm not working I really – but really, really – like going to the beach. No matter what time of the year: winter walks, long summer days, in chilly autumn breeze, or in fresh spring air. With my family, friends, alone or with our dog Sam. To chill in the sun, to make long walks, to go for a run or to explore the dunes with my kids, just love it there.

I also love to run, play field hockey and to go skiing. I also really like to read. And to go out for dinner or meeting friends for coffee is always a good idea too. Did I mention traveling (big fan of New York, London and Paris), crafting and baking? And I also try to pick up my kids from school myself every day. You might understand that my days are way too short!
I just enjoy every moment and make the most of it. Celebrate life. And capture life. The best there is. Hope to meet you soon!

xo Maud